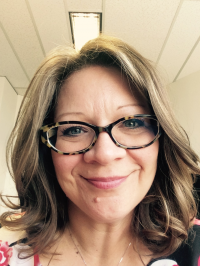 Angie S. Maher
I have worked in marketing/communications departments of several engineering firms, three national nonprofit organizations, and as an independent consultant to small businesses. I'm a strong writer with a degree in English and 23 years of professional writing/marketing communications experience. Dependability, follow-through, and organization are three of my strongest intangible assets, along with a self-starter mentality. I'm a task master who likes to take projects from concept to completion.
I enjoy writing articles, short stories, blog posts, website content, downloadable content, advertising copy, radio and TV copy—you name it! Check out some of my recent writing here.
Expertise I love to tell success stories, write blog posts, create ad campaigns and develop website copy. My work is concise, yet compelling and meaningful. I've written for the non-profit world as well as for-profit.
Skills Copywriting, copy editing, blog writing, newsletter creation, grassroots fundraising, event coordination/management, brand management, appeal letter writing, vendor management, social media, press release writing, annual report writing, marketing/communication plan development and execution, media buying, ad campaign development/execution, copy for radio/TV spots
Location Philadelphia suburbs
Contact